Spunky Old Broad

®

  Downloadable .mp3 Audio Interviews
Join Dr. Gayle Carson in her "Women in Business" radio show where she interviews women entrepreneurs and/or senior managers. She explores their background, history, accomplishments as well as their business insights.  Interviewees have come from England, Israel, Canada, New Zealand, Australia Mayas well as the U.S.  What can you learn from these smart women in business?
Tune in and find out! (Live Broadcast Schedule)
Recent Shows
July 23, 2018 – Dannella Burnett
Dannella talks about why it's important to work with an event planner and why live events are so important. She talks about the most over the top event she's ever worked on and some of the trends in the industry. She talks about her change of name and the services she offers, whether it's expensive to work with the planner and how someone starts to work with her
July 9, 2018 Darcy Eikenberg
Darcy talks about how she got started and how she helps leaders manage through change with clarity, confidence and control. Her book "Bring Your Superpowers to Work" and she talks about what a superpower at work is about. She speaks to the biggest challenge women leaders have today and how you tackle that. She talks about the hardest decision she had to make to get where she is.
July 2, 2018  P J Walker
P J is a digital strategy thought leader and social media marketing expert. She talks about how she got started in retail and how she works with retailers. She speaks to why physical stores are closing and the elements that define leadership in the industry. She also speaks about by the social media platforms haven't been able to incorporate online shopping into their apps and why.
June 25, 2018 – Marilyn Magett
Marilyn is a CFO and talks about how she got there including her biggest challenge and how she overcame it. She talks about the difference between a CFO, CPA, an internal bookkeeping and accounting staff. She speaks about her client work and how long she works with them. She speaks to the biggest challenges her clients face regarding their finances and her favorite part of working with clients.
June 18, 2018 – Donita Wheeler
As a previous first grade teacher, stay at home Mom and receptionist at various athletic facilities she found herself longing to share her cancer experience as effectively as possible. She talks about what it was like entering the business world and the obstacles she faced. She talks about age discrimination and why she initially stayed at home and whether she would change anything.
June 11, 2018 – Dr. Gayle Carson  – Insights –  The difference between men and women in business
June 4, 2018 – Kat Halushkae
Kat has mastered Meetup groups and creating a lead generation system called Meetup Tribe. She talks about how she got started in business and what made her take that big leap. She talks about how meetup groups came into place and the #1 mistake people make when starting a tribe. She also gives 3 tips to people who decide to start their own meeting group.
May 27, 2018 – Kimberly Hobscheid
Kimberly is CEO of I'm Hearing Stories, a mother/son audiobook production company. She talks about their business, how she got started and the authors they've worked with and audiobooks she's done. She talks about the kind of books that make the best audiobooks, and why more authors don't do them.
May 21, 2018 – Omi Diaz-Cooper
Omi is a marketing fireball who burns with perpetual energy and an impressive skill set. She talks about 5 ways to reach your target audience online, and how video can increase your online revenue.  She speaks to 3 things a business should avoid in social media. She also talks about performance marketing and even email campaigns.
May 14, 2018  – Melissa Pacheco
Melissa is an e-commerce and digital marketing recruiter.  She focuses on what her clients want to contribute and accomplish.  She talks about becoming a recruiter, being part of a collective and what the biggest challenge was when she started her own business. She speaks to what her top interview advice would be.
May 7, 2018 – Anna Liota
Anna is an award-winning keynote speaker and best selling author  who specializes in generational demographics.  She talks about how this affects customer service, and the differences between millennials, boomers and Gen X'ers. She speaks to the 4 stages of the customer service experience. She has a whitepaper on "What Makes the Generations Tick and What Ticks them off."
April 23, 2018 – Diane Conklin
She talks about how she got started and the obstacles she faced then and now. She talks about what she would do differently now. She also speaks to what has changed in the last 20 years and how she has sustained her business for so long. She also speaks to what she wants her legacy to be.
April 16, 2018 – Arline Warwick
She talks about what it takes to get a sponsor and the best time of ear to contact them. She speaks to why a large company might want to sponsor someone and the mistakes people make when looking for one. She speaks to cause related marketing and whether someone has to keep track of the money given.
April 9, 2018 – Bushra Azhar
She gives 3 tips for being more persuasive and 8 psychological switches that can help your business.  She talks about how to ask your boss for a pay raise and inspire your customer to hand you their money. She also tells you how to get your spouse to do the dishes with a smile and how college students can use switches to get into closed classes.
Saskia talks about the biggest challenge that business women have as mothers. She also speaks to how she ended up in America with 5 little kids who didn't speak English.  She gives the last 3 keys to the Family Success Structure and the #1 reason successful business women can't get pregnant.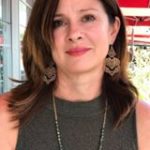 March 25, 2018 – Jennifer Beever
Jennifer is a "CMO for Hire" who drives marketing results for clients through both traditional and online marketing.  She talks about how she became a marketing consultant and what her biggest challenge is and how she overcame it. She speaks to her favorite activity as a consultant and the skills needed to be a good digital marketer.  She also speaks to what she is currently focusing on.
March 19, 2018 Heather Christie
Heather is a globally recognized Certified Executive Leadership Coach and Attorney who worked as an international lobbyist. She talks about the most common personal challenges she finds among  female CEO/Entrepreneurs. She also talks about the tips she learned from her mentors.
March 12, 2018 Christine Rothdeutsch
Christine works with women business owners who are ready to play big and know they can't do it without the support of a team. She talks about how she got started and show she built a substantial client base. She also speaks to what people do wrong when they try to do everything themselves. She also discusses outsourcing and who should do it and exactly a virtual assistant is.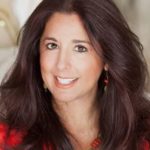 March 5, 2018 – Dr. Karen Jacobson
Karen is a Israeli Military Commander, Doctor, Champion Ballroom Dancer who takes her training experience and high-caliber presentation style to work with teams on communication in the face of adversity. Her first book is "High Performance Triad." She talks about what sets her apart from others in her industry. She talks about the essentials of high performance living and what immediate action people can take to create a change in their life.
February 11, 2018 – Jessica Pettitt
Jess is subliminal diversity trainer who allows people to do the best they can with what they have some of the time. She was a stand up comedian who brings her comedy and teachings into actionable habits that lead teams to want to work together. She recently published Good Enough Now, a communication/business book with lots of interactive activities and easily applicable tools. She talks about how she helps with conversations across difference and overcoming burn out and a general sense of frustration.
February 4, 2018 – Rachel Calderon
Rachel is the CMO of ForeSight Strategies Group and loves technology and creating. She talks about how her marketing is different and why she likes disruptive marketing. She speaks to the changing trends in marketing and the tools that she uses to market. She talks about the innovative approaches she uses to help each client be positioned in the best light.
January 28, 2018 – Amy Magner
Amy supports and motivates people to improve their health, energy and vitality. She talks about how she got started and what she means by "Changing Aging." She gives you the 4 strategies to ageless vitality and what cultivating a vitality mindset looks like. She says "What is the Hokey Pokey really is what it's all about.
January 21, 2018 – Pamela Harper
Pam is a CEO of Business Advancement Inc, a strategic growth advisory firm. She talks about what a strategic growth expert is and her book "Preventing Strategic Gridlock" and why she wrote it. She talks about her major challenges in growing her business and how she overcame it. She speaks to what women specifically need to consider to grow their businesses.
January 15, 2018 – Shari Levitin
Shari is an internationally known sales strategist, writer, speaker and entrepreneur and is the author of "Heart and Sell: 10 Universal Truths Every Salesperson Needs to Know." She talks about what Sales HELL is and why it is harder to build trust today. She also talks about the importance of creating urgency in sales and some of the mistakes salespeople make.
January 8, 2018 – Michele DeLima
Michele works with purpose driven go-getters, entrepreneurs who are excited to grow their business but are tired of chasing clients and attracting tire kickers. She talks about why she likes writing, and exactly what she provides for her clients. She talks about why it's so important to have a strong marketing message and the common pitfalls people trip over.
January 1, 2018 – Pilar Carvajal 
Pilar has spent her career managing the strategic development and day-to-day operations in the senior living space. She talks about her superpower and her most significant accomplishment in her career. She speaks to facilitating a positive work environment that attract and retains talent. She also talks about a recent project that was very significant In her career.
December 17, 2017 – Judy Davidson
Judy helps people turn dreams of business ownership into a reality.She talks about the advantages and disadvantages of the franchise business model and describes an ideal franchise candidate. She names the hot franchises now and why someone would not be approved. She also speaks to matching someone with their ideal franchise.
December 4, 2017 – Susan Binnie
Susan is an entrepreneur, motivational speaker and most important, the mother of 4 amazing children. She talks about what it took to become an entrepreneur, the challenges of running a business and being a mom, and what it's like being a woman in a male dominated industry. She runs workshops for women who want to achieve success by believing in their power and without getting overwhelmed.
November 27, 2017 – Katie O'Neal
When Katie O'Neal sold her first cob of corn in Missouri little did she know that someday she would be the program director of Society Bytes radio. It was not an easy journey as she learn form being a shoe shiner, a balloon entrepreneurial , a casino dealer, pet sitter, and into being a radio host turning into the programming director of SBR. What you will learn from Katie is that no matter how old or young, nor surviving anything that is thrown at you by the world you can survive. Listen as Katie takes you on a entrepreneurial woman's journey
November 12, 2017 – Holly Gleason
Woman Walk the Line: How the Women in Country Music Changed our Lives
November 5, 2017 – Linda Gassenheimer
Linda Gassenheimer is a TV and radio personality, syndicated journalist, award-winning, best-selling author, spokesperson, food consultant, not to mention the award-winning author of sixteen cookbooks. Her weekly "Dinner in Minutes" column is read by over 4 million people each week and she produces and hosts "Food News and Views" each week on WLRN National Public Radio. Using her latest guide, The 12-Week Diabetes Cookbook: Your Super Simple Plan for Organizing, Budgeting, and Cooking Amazing Dinners (American Diabetes Association), you can shop and organize food over the weekend so that assembling the ingredients and just a little cooking will get a meal on the table in minutes throughout the whole week. Sections include information on how to buy, how to store, what to freeze—even the projected costs of each meal
October 22, 2017 – Kim Albee
Kim delivers what entrepreneurs, small and midsize businesses need to do to attract leads and grow new customers. She talks about the one big mistakes they make and how she defines a "marketing jerk." She speaks to what she sees wrong with websites and the missed opportunities they have. She talks about how people should opt in to a list
October 8, 2017 – Jean Kuhn
Jean helps business owners get new clients quickly and easily and increase their cash flow fast. She talks why she bought a bankrupt business and how she turned it around quickly. She talks about the 3 best tips you can give to help people move forward today. She speaks to working with franchisees and the biggest results her clients have had. She is the author of "F*Ups, Franchisee Screw-ups That Can Cost You Thousands."
October 2, 2017 – Ellen Finkelstein
Ellen is an expert on using PowerPoint and presentation skills to communicate clearly and powerfully. She talks about how she got started and why speaking is so important to promoting their business. She talks about what most speakers doing wrong with their slides and what they should be doing instead. She speaks to the type of platform recommended for webinars.
September 24, 2017 – Lorri Allen
Lorri works with spunky people who want to craft better messages and organizations that need to communicate quickly in crisis. She talks about why sound bites are so important and why so many people are tempted to use "No Comment" She speaks to the two things that reporters and talk show hosts want. She also comments about "fake news."
September 10, 2017 – Jacobina Trump
Jacobina is a Dutch born artist who studies at the Royal Academy of Fine Arts in The Hague, Holland. She talks about the role of women in business today and what she is most passionate about. She speaks to her mission to teach people how to use the creative mind by learning how to draw and whether her business would be easier if she were a man.
September 3, 2017 – Pay Iyer – Author-Editor
Pat has written or edited more than 800 books, chapters, online courses, articles and case studies and she has written over 1500 blog posts. As a ghostwriter and developmental editor, she works with experts to help them share their brilliance in books and online courses. She speaks to how blogs works for your business, the most engaging types of blog posts and the elements of blogging success.
August 27, 2013 – Dr. Nancy Grant – Business Emergency Management
Nancy is an expert in emergency management. She talks about why it's important and how she got into this business and why small businesses need to spend their limited resources preparing for this.She speaks to her faith-based security summit and whether she approaches this market differently. She speaks to preparedness .
August 20, 2017 – Dr. Nilda Perez – Futurist
Nilda is an expert futurist who delves into the trends that shape the future. She talks about the methods she uses to do this and how she analyzes a business. She talks about why strategic foresight planning is important to business and why businesses should care about trends in their industry. She also discusses whether a company should toss everything they've done for new innovative ideas.
August 13, 2017 Katrina Sawa
Katrina is a business coach who kicks her clients and their businesses into high gear. She tells it like it is and is the author of "Love Yourself Successful" where she shows how to develop consistently profitable business strategies. She says she "kicks you in the butt to get it all done." She talks about how she helps you make more money doing what you love.
August 7, 2017 – Alinka Rutkowska
Alinka used to work in multinational corporations and talks about why she left. She talks about why she starting treating her book adventure as a business and focused on helping authors. Her book "How I sold 80,000 books" has over 300 reviews and how she came up with it. She also ran a 5-Figure Author Challenge which was a successful online summit and has something called LibraryBub which she explains.
July 23, 2017 – Susan Rueppel – Consciousness Leader – Wintuition
Susan is a Consciousness Leader who illuminates the unique genius of entrepreneurs to make business easier and more fun. She talks about what intuition is and if it's the same for everyone. She talks about what famous successful people use intuition and her vision of the future when people are using their intuition intentionally
July 16, 2017 – Jen Truesdale – Overcoming Mediocrity
Jen is an insurance agent, notary public, justice of the peace and an Aflac Associate in 9 states. She talks about starting her own business and why she decided to work with Aflac. She speaks to how she helps people and how she balances being a business owner and single mother of 3. She is also a contributing author to "Overcoming Mediocrity."
July 9, 2017 – Carolyn de Posada
Carolyn talks about combining her career as an attorney and a speaker. She's a blogger so talks about that as well as what the Postcard Promise is. She speaks to being a working mother who may feel guilty being away from her kids and gives her thoughs on a divorced parent who only sees their child every other weekend.
July 3, 2017 – Shirley Decker – Entrepreneur
Shirley talks about why she started her business and what she loves about it. She speaks to how she selected her team and how her past endeavors come into play today. She talks about the obstacles she's faced and why it's important to be active in your community and the end goal of any profits she makes. She also speaks to the positive and negative aspects of what she does.
July 2, 2017 – Laurie Zerga – Booming Business with Ease
Laurie Zerga works with companies to fast track their business and she explains how to do that. She speaks on what the keys are for a profitable business and what happens when a business owner creates a vision. She also talks about why that vision is so important and why she has CEO's look at everything in their life. She gives an example of a client she has helped end to end.
June 19, 2017 – Michelle Villalobos – Personal Branding Expert
Michelle talks about how she got started in business and the lessons learned along the way. She speaks to being purpose driven and why that's important for business owners. She talks about having fun in her business and how her business model impacts her lifestyle. She speaks to how women entrepreneurs can overcome resistance to sales and the biggest challenges for women right now.
June 11, 2017 – Lori Wyman – Casting Director
Lori is a prominent Casting Director in the Southeast and talks about how she got started and the favorite
project that she worked on. She also teaches actors how to audition and speaks to what changes have happened in the film industry in Florida. She discusses celebrities she's met and what is on her bucket list.